Instant Rava and flax meal dosa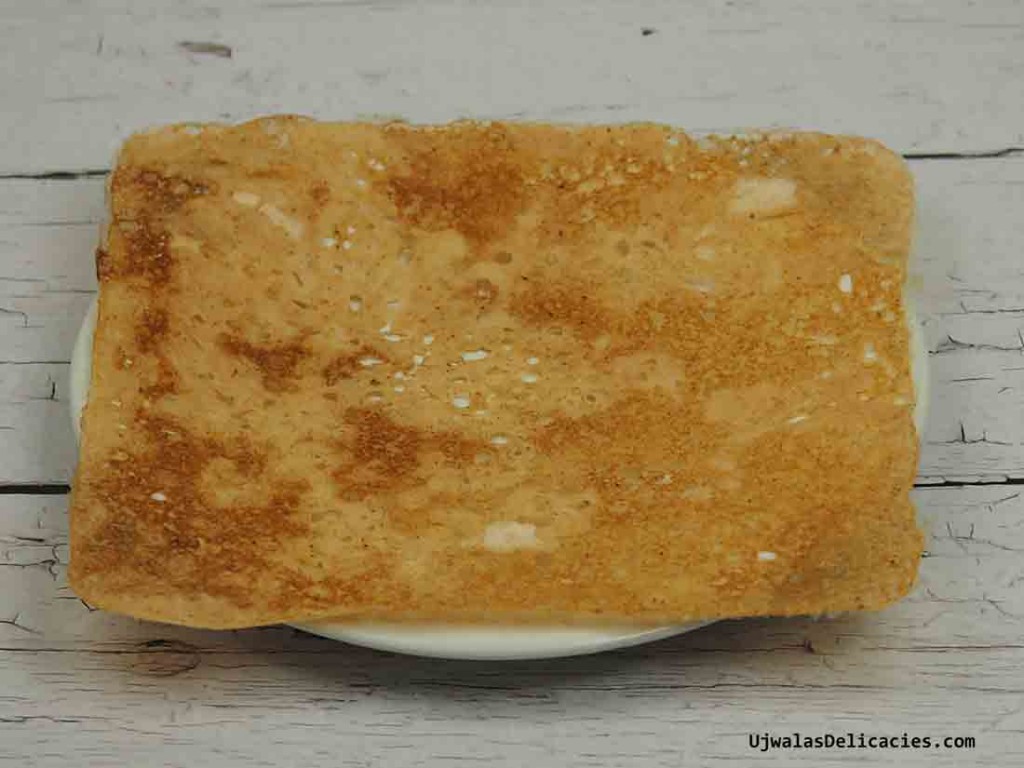 1 tsp - all-purpose flour
1 tsp - rice flour
½ tsp - semolina
½ tsp - flax meal
Salt
¼ tsp - chili powder
¼ tsp - coriander powder - optional
Water
Healthy oil as coconut oil
Mix all ingredients and mix well.
Add 1 cup of water and mix well. Make sure there are no lumps.
Make batter watery consistency as shown in the picture.
Heat a thick bottomed griddle to medium-high.
Coat with little oil. Pour batter slowly on a hot griddle.
When you pour, batter spreads with many holes. Fill big holes with batter. Do not fill small holes.
Pour few drops of oil or ghee.
When dosa is completely cooked, remove.
Serve plain or with ginger chutney.
Recipe by
Ujwala's Delicacies
at http://www.ujwalasdelicacies.com/instant-rava-and-flax-meal-dosa/