Roasted gram, poppy-seed and coconut laddu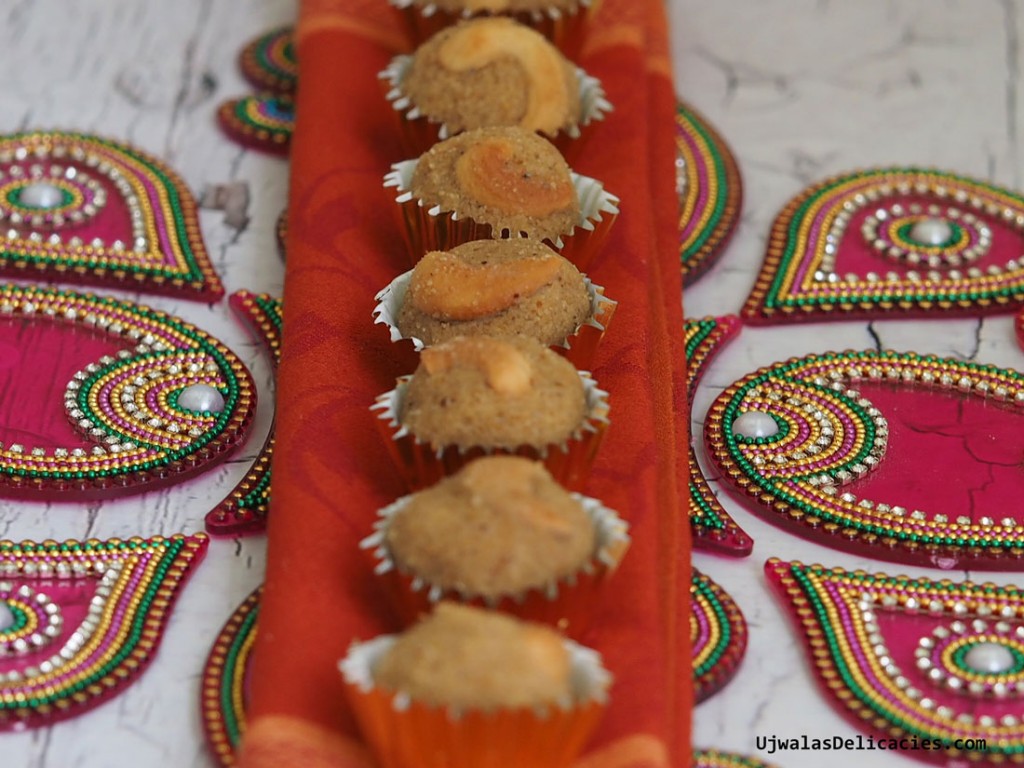 1 cup Dalia/roasted Bengal gram /putnalu
¼ - ⅓rd cup poppy seeds
¼ - ⅓rd cup fresh or dry grated coconut.
¼th tsp - fresh ground cardamom
1½ cup - brown sugar or grated jaggery. If using jaggery, use 1 - 1¼ cup only
¼ - ½ cup - fresh ghee. Using homemade ghee give laddu's a mouth-watering aroma
few cashews to garnish
Roast Dalia, poppy seeds and coconut separately till the raw smell is gone.
Grind poppy seeds first. When they are ground to powder, add Dalia. Grind to a powder. You can leave a little coarse. Then add coconut, cardamom and brown sugar and pulse. Pulsing everything together helps in even mixing.
Remove into a mixing bowl. Let it cool.
Meanwhile, fry cashews in a little ghee till golden brown. Let them cool.
Add ghee slowly to roasted mixture. Keep mixing as you add. This ensures just enough ghee needed. Adding more ghee makes mixture slimy. Try forming balls as you add ghee. When you think you can make balls, don't add any more ghee.
Add cashews to this mixture. Make balls by pressing in your hand and fingers.
Recipe by
Ujwala's Delicacies
at http://www.ujwalasdelicacies.com/dalia-poppy-seed-and-coconut-laddu/