Gongura pesto pasta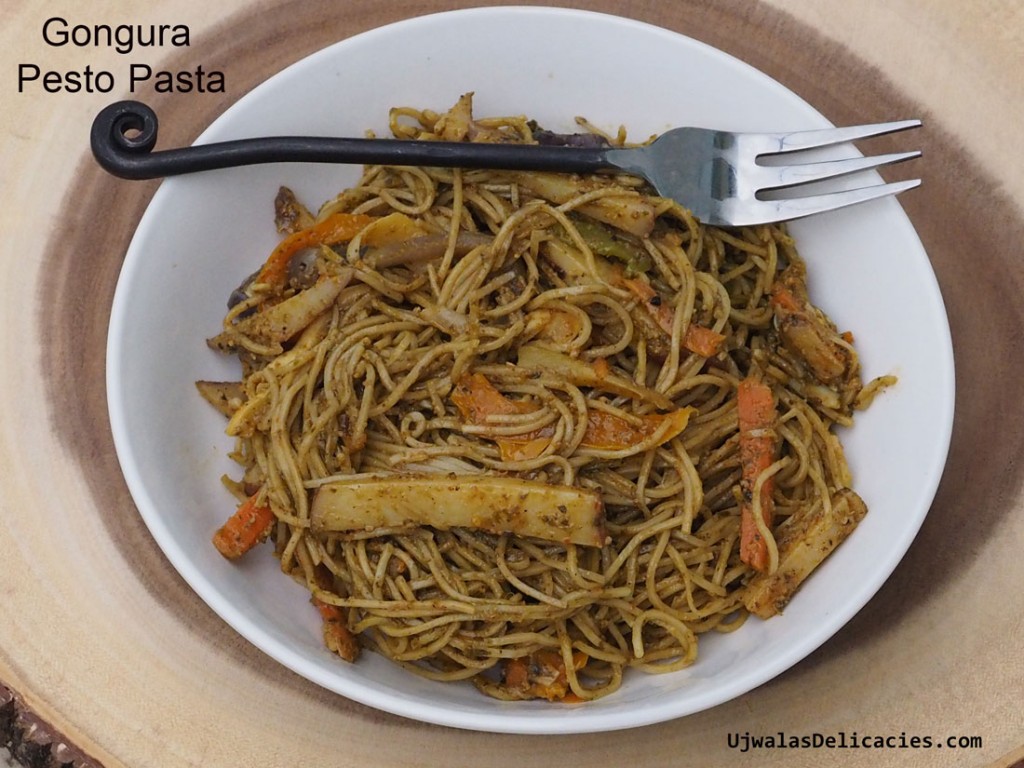 Gongura (Roselle or Jamaican sorrel leaves) - 1 cup
Whole-wheat pasta - 1 cup
Olive Oil - 3-4 tbsp
Carrots - 1
Potato - 1 optional
Red Onion - 1
Green or red chillies - 5-8 depending on your spice level
½ tsp - ginger garlic paste - optional
Salt - I use Himalayan salt
Freshly ground nutmeg - 1
1 cup water to cook gongura
Wash and cut gongura.
Pour water in a pot, add a little salt. Add gongura leaves. Cook till soft. Turn off stove. Let it cool.
When cooled, blend along with water, green chillies and half onion. Keep aside.
In the same pot, cook pasta according to package instructions along with salt.
Meanwhile, add oil to a pot. Add diced half onion, carrot and potato.
Cook on medium for 1 minute. Add salt. Add ground gongura mix. Cook till vegetables are soft and gongura leaves sides of pan. Add water if needed. Turn off stove.
Pour gongura mix over pasta, mix well.
Serve hot with garlic bread on the side.