Spaghetti squash noodles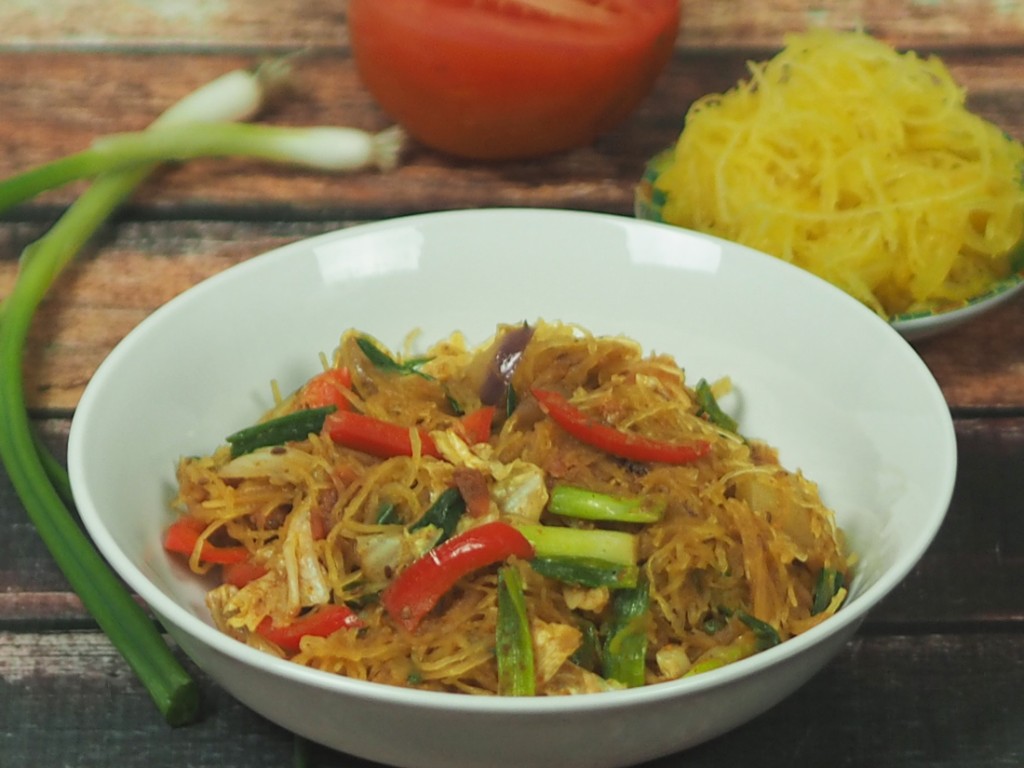 1 spaghetti squash
1 onion
1 red bell pepper
3 or more sprigs green onion
5 green Thai chilies
Pink Himalayan salt
½ tbsp coriander powder - optional
3-4 healthy oils as coconut or olive
5 sprigs parsley
Optional veggies
Napa cabbage
3 brussels sprouts
3 asparagus stalks
Heat oven to 350º C. If the squash is small, around 3-4", you can bake whole squash.
If it is big, cut spaghetti into half. Bake for 30-40 minutes. Remove and cool.
You will see spaghetti strands separated. Remove strands with the fork carefully without mushing them.
Add oil to a pan. Heat to medium.
Add all veggies. Stir and cook veggies for 2 minutes.
Add spaghetti squash now. Add salt, coriander powder.
Cook for few minutes till all veggies including spaghetti squash is cooked.
Sprinkle some parsley or cilantro.
Serve hot.