Mango rice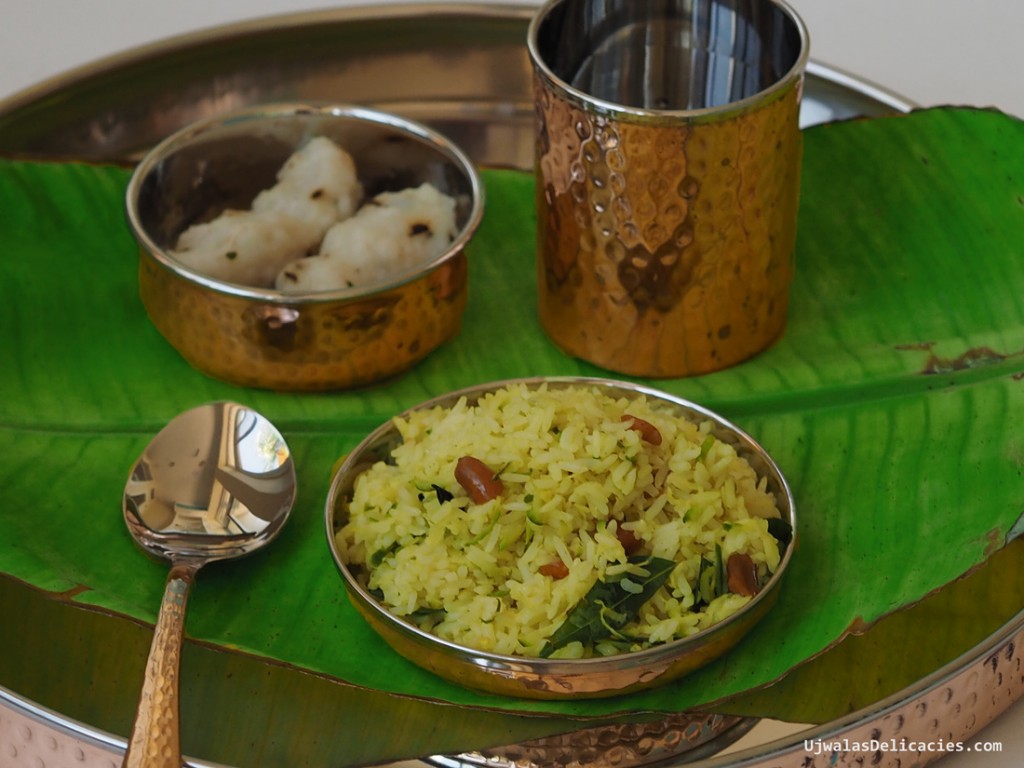 1½ cups white rice or brown rice or quinoa or mix n match
¾th cup grated green mango
3 tbsp - healthy oil as coconut oil
¼th tsp black Andhra mustard seeds
¼th tsp - cumin
5-8 small green Thai chilies or red chilies
1 tbsp - channa dal
1 tbsp - unsalted peanuts
¼th tsp - turmeric powder
2-3 sprigs curry leaves
Cilantro
The secret to a successful rice dish is not to overcook the rice.
Wash mango thoroughly. I don't peel the skin. I grate with skin on.
Grate mango using small grating holes.
Wash rice. Add rice to the pot, along with 2 cups of rice, 1 tbsp oil, and salt.
Close the lid and heat to high. When water starts boiling, lower heat to low. Close lid. Cook till water is evaporated, for approximately 20-25 minutes. Do not open lid many times to check. You will loose precious steam to cook rice perfectly, which doesn't stick. This is perfect for mango rice.
Turn off the stove when done. Let it cool.
Remove rice into a bowl. Add mango. Mix well. Add salt if needed.
Now prepare for tampering.
Add remaining 2 tbsp oil to a small pot. Heat to medium-high.
Add red chilies. Cook till light brown.
Add mustard seeds. Whey they splutter, add cumin. Fry for 30-40 seconds.
Now add channa dal and peanuts. Fry till golden brown.
Now add curry leaves, green chilies.
Whey they stop spluttering, add turmeric powder. Stir.
Immediately pour hot tampering oil to rice and mango mixture. Mix well.
Garnish with cilantro.