Young green Papaya rasam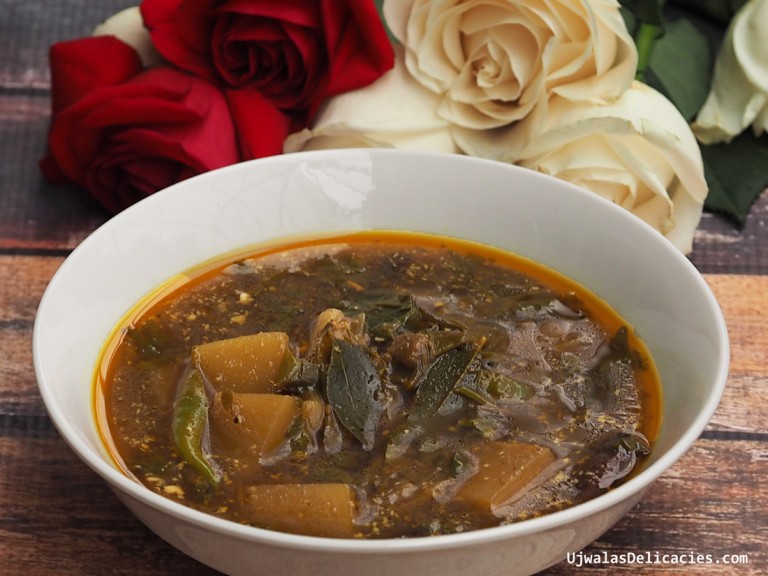 2 cups - diced unripe green papaya
1 medium onion
4-5 red or green chilies - optional
1½" round tamarind
Oil
½ tsp cumin seeds
½ tsp andhra black mustard seeds
5-8 curry leaves
¼th tsp turmeric powder
½ tsp - ground coriander powder
¼th - ½ tsp methi (fenugreek) powder
1 tsp - chili powder
Pink Himalayan or sea salt
Cilantro
Soak tamarind in water.
Dice papaya into ½ inch squares
Heat oil in a pot.
Add mustard seeds. When they splutter, add cumin seeds. Then chilies if using.
Now add onion, papaya. Fry for 2 mins. Stir. Add curry leaves and turmeric powder. Stir Well.
Squeeze tamarind a few times. Squeeze well and discard pulp.
Add tamarind juice and water to the pot.
Simmer. Cook for 8-10 mins.
Add salt, chili powder if using and coriander powder.
Cook for another 5 mins or till papaya pieces are cooked.
Add methi powder. Stir well and turn off the stove.
Garnish with chopped cilantro.