Batukamma Palli saddi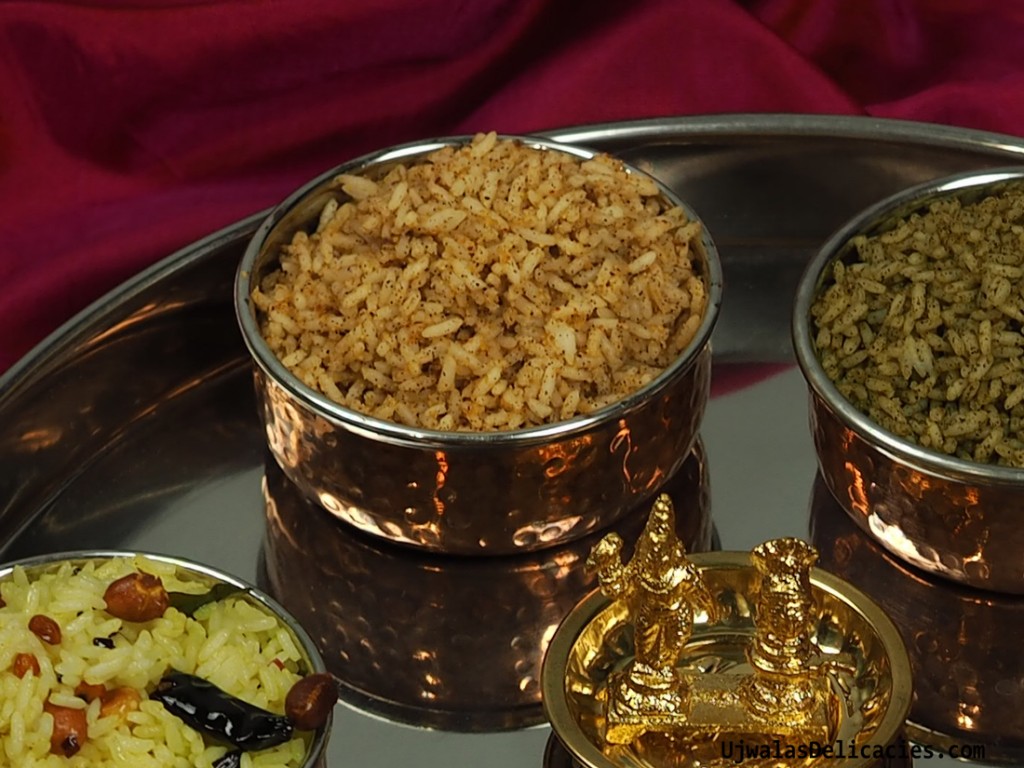 1 cup rice. Plus more if taste need be adjusted.
¼ cup - sesame seeds (nuvvulu)
2 - red chilies
½ tsp - coriander seeds
⅛ the tsp - methi (fenugreek) seeds
2 tbsp - healthy oil as coconut or olive oil
Healthy salt as Pink Himalayan Salt
Cook 1 cup rice in ¾ cup of water in a little salt and ¼th tsp oil. Let it cool.
Roast sesame, coriander seeds and fenugreek seeds in a pan. Remove.
Add oil to the same pan. Add red chilies. Fry till golden brown.
Add sesame seeds, other seeds, chilies and salt to the grinder. Grind to a powder.
Add the ground powder along with oil, to rice and mix well. Taste and add more rice if needed.
Serve hot.