Batukamma Palli saddi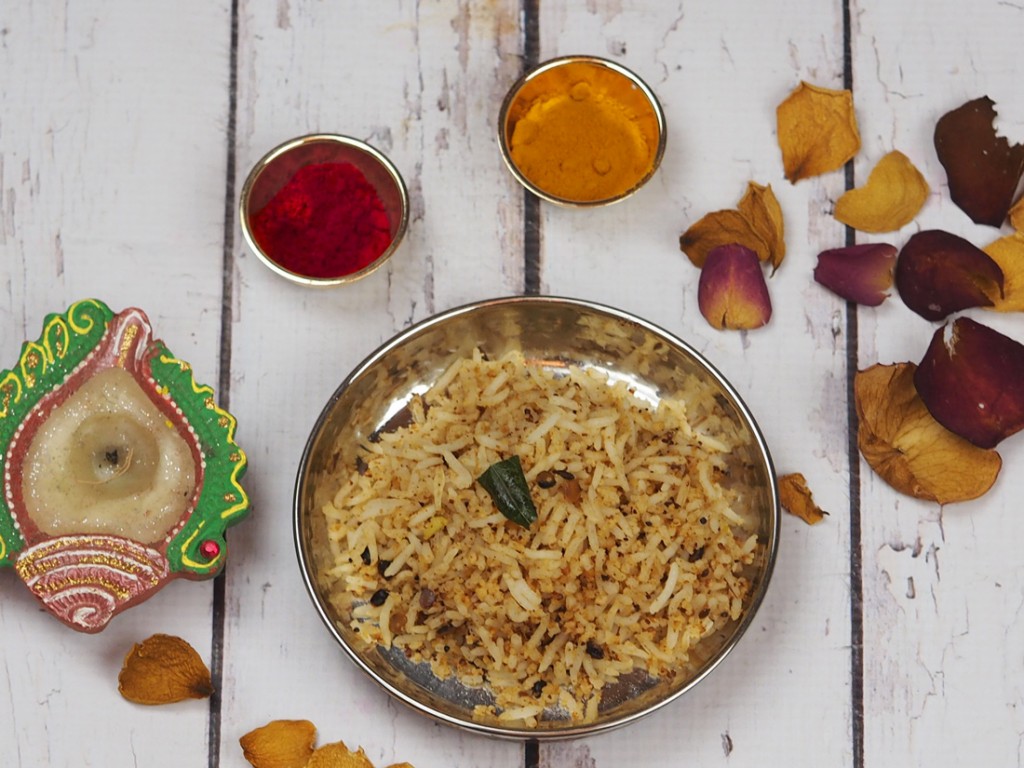 1 cup rice. Plus more if taste need be adjusted.
¼ cup - Minapa Pappu (Urad Dal)
2 - red chilies
¼th tsp - mustard seeds
¼th tsp - jeera
½ tsp - coriander seeds
⅛ the tsp - methi (fenugreek) seeds
2 tbsp - healthy oil as coconut or olive oil
1 tsp peanuts
Healthy salt as Pink Himalayan Salt
Cook 1 cup rice in 1½ cup of water in a little salt and ¼th tsp oil. Let it cool.
Roast minapa pappu, coriander seeds and fenugreek seeds on medium-low heat, in a pan. Remove.
Add 1 tsp oil to the same pan. Add chilies. Fry till golden brown.
Add minapa pappu mix, chilies and salt to the grinder. Grind to a powder.
Add the ground powder slowly to rice and mix well. Don't add all at once. Taste and add more powder if needed. Keep adding till rice is flavorful.
For tampering:
Add remaining oil to small kadai. Heat to medium-high.
Add mustard seeds. When they crackle, add jeera. Fry till brown.
Add peanuts. Fry till golden brown. Pour tampering to mixed rice. Mix well.
Serve hot.