Sesame, almond laddu for Sankranthi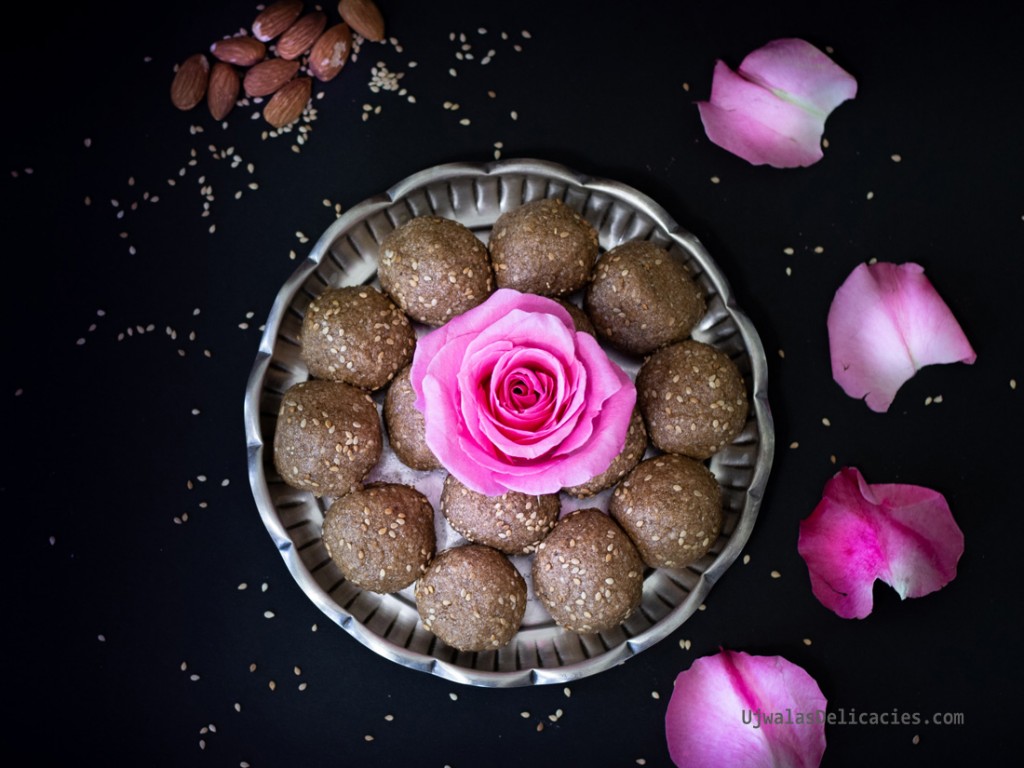 ½ cup - almonds
1 cup - brown sesame seeds (till or nuvvulu)
1½ cups - grated jaggery or 1¾ cups brown sugar
¼ tsp - ground cardamom
1 tbsp - cashews
½ cup - fresh ghee (To make it vegan, use coconut oil)
Roast sesame seeds and almonds separately until golden brown on medium heat. Let them cool.
Grind cardamom in a mortar to a powder. Then add sesame seeds and almonds and grind to a powder. Don't grind for long. Otherwise, oil in sesame seeds makes it sticky.
Add brown sugar. Pulse till well mixed. Remove into a bowl.
Fry cashews in ½ tbsp ghee until golden brown.
Add ghee little by little to ground sesame, while mixing. Don't add any more ghee when perfect consistency to make balls is reached. This recipe takes the least amount of ghee. Oil in sesame seeds and brown sugar helps in making laddus with minimum ghee.
Add cashews.
Divide to equal proportions. Make golf sized balls by pressing in your palm.
Serve.
Recipe by
Ujwala's Delicacies
at http://www.ujwalasdelicacies.com/sesame-almond-laddu-for-sankranthi/